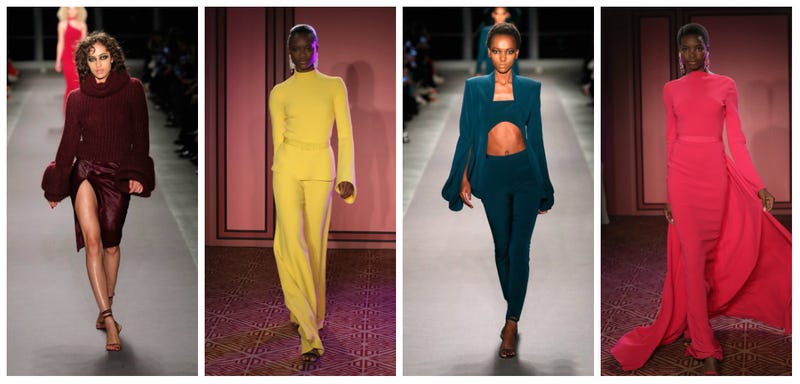 The hottest chicks in the fashion game can tell you: What's really cool this season is monochromatic dressing. It's the kind of easy chic that makes a woman look like she's arrived not only in style but in life.

But while head-to-toe color looks automatically lengthening, it's not just a look made for models! Here's a full spectrum of beautiful black women in the best monochromatic looks for every occasion.
The newest riff on the monochromatic trend arrived in Spring 2018, brought to you by everyone from Virgil Abloh and his white-hot brand Off-White, to Versace, the design family that has proved that nothing succeeds like excess. They're taking head-to-toe style for a spin by dressing models—and, hopefully, you—in a single, allover color or print. Drama! Be daring and do it!
I promise: Once you try it, you'll never go back to basic black. ... Here's to keeping it fly and flawless in 2018!