"Always bet on black, boo." That's the pronouncement from Insecure creator and star Issa Rae, as she joins real-life besties Megan Lawson, Devin Walker and Abenet McMullen for a girls' night out in likely the blackest spot CoverGirl has ever produced.
The two-minute spot is a one-liner bonanza, with Rae and her pals tossing off gems and clapbacks like "resting rich face" and "It's a lituation!" while applying, assessing and reapplying an array of CoverGirl lipsticks in preparation for their big night—though the destination is still unknown by the commercial's end.
And maybe that's the point: that it doesn't matter where you're going, as long as your girls are along for the ride. I'd be lying if I said I didn't wish there was room for us in the backseat. But unfortunately, this clique seems to be members only.
"Y'all know I'm hard to get into ... that's what the men say," Rae quips, before wondering, "Did I shade myself?"
G/O Media may get a commission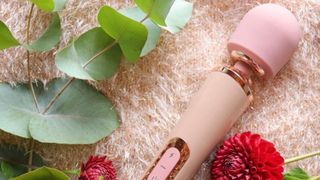 The Honey Wand
But it's great to get a peek at the characters in Rae's off-camera life, and discover that they're every bit as entertaining as she and her Insecure crew are. And kudos to CoverGirl for showcasing #blackgirlmagic in motion—literally—and reminding us that shade can be friendly, too.