Chrissy Teigen has never been known for her shyness; she's loud and proud about pertinent social issues, uses her spare time to play Twitter troll to the tangelo in chief, and has been open about the challenges she and husband John Legend faced in becoming parents to 2-year-old daughter Luna and 1-month-old son Miles.
Teigen has also been keeping it real about her breasts, deciding that there is never too much info to share about how motherhood affects your cleavage—pre- and post-pregnancy. On Sunday she allowed Legend to make the best of her candid nature, capturing her en route to celebrate Father's Day—and in the middle of pumping breast milk, ostensibly for two.
Lactating moms everywhere will likely relate; those who decide that the breast is best for their little ones are no doubt also familiar with the need to pump at regular, often inconvenient, intervals—it's not really optional, after all.
G/O Media may get a commission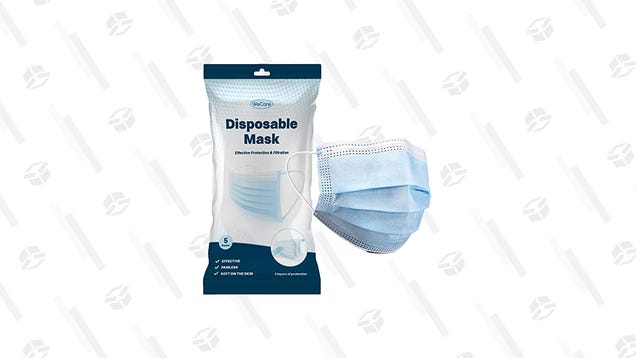 WeCare Disposable Masks With Elastic Earloops- 5 Pack
Not surprisingly, many moms found the intimate moment-turned-Instagram post refreshing, taking to Legend's comments section with praise and empathy. In fact, the more than 15,000 responses were overwhelmingly in support of Teigen's choice not to let breastfeeding slow her down.
Of course, once the breast pumps are put away, Mommy can play, and from the looks of it, Teigen and Legend did just that, boarding what looked like a private plane for what we assume was a quick jaunt to a romantic locale and maybe a glass of bubbly to celebrate the holiday (ever heard of a "pump-and-dump"?).
But even while taking a stellar selfie, Teigen was still typically transparent about how she got her well-rested look, despite now being mother to a newborn and toddler.
Facetune really is the truth, isn't it?